The latest Disposable Cameras Reviewed, Ranked, and Compared
---
The Best Uses Of Disposable Cameras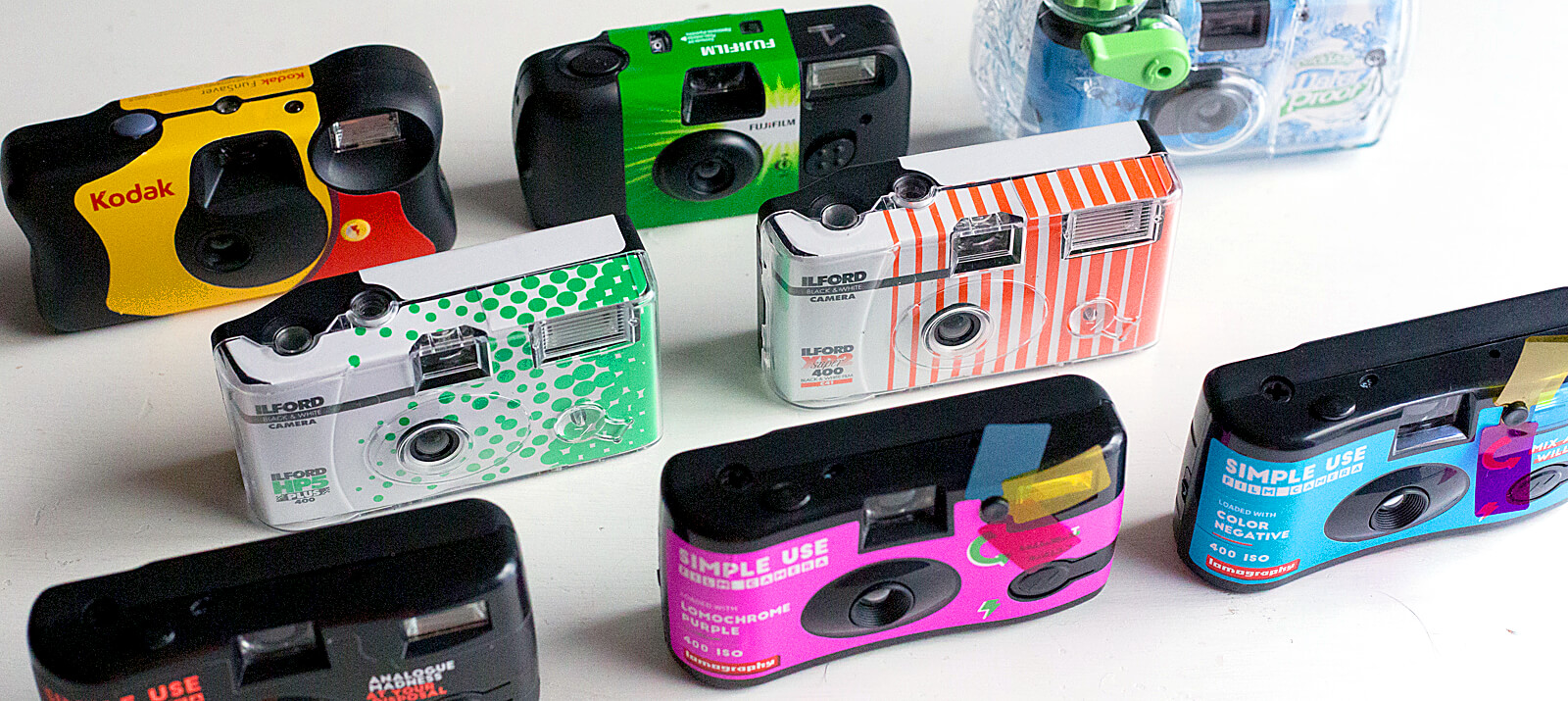 By far, the most common use of a single-use film camera is for taking holiday snaps. We have all found ourselves in a situation where we wished we had brought our camera from home. We tend to dash to the nearest drug or convenience store to make a ten-dollar purchase.
Beyond that, disposable cameras make a fun addition to a significant event such as a wedding or party. Wedding photographers and those planning events often buy single-use cameras in bulk. They place one of each of the guest tables or fill a big glass bowl with them at the bar. That way, guests have a fun activity that adds to the happy and fun vibe of the event – especially once the drinks start flowing. Plus, you can avoid hiring a photographer as your guests take all the shots.
Another great use of single-use cameras is for seasoned and experienced photographers to take on a photography challenge. If you are part of a landscape or street photography group, invite attendees to a photo challenge. Regardless of them usually using film or digital, set a disposable camera challenge. It's a great way to change up the usual group meets and may lead to fresh inspiration.
---
We test the top single-use cameras, new and existing, to see which took the best pictures.
Don't forget, The Darkroom does Film Developing for disposable cameras
---
Kodak Fun Saver
---
Kodak 400TX
---
Fujifilm Quick Snap  
---
Lomo 400 Simple Use 
---
Rollei Inferno Ragazzi
---
JCH StreetPan Kassha
---
LomoChrome Purple Simple Use
---
Lomo B&W 400 Simple Use
---
Ilford XP2 Single-Use 
---
Ilford B&W HP5 Single-Use
---
FujiFilm Waterproof Quick Snap
---
Kodak Water & Sport Waterproof
---