Your Prints on Canvas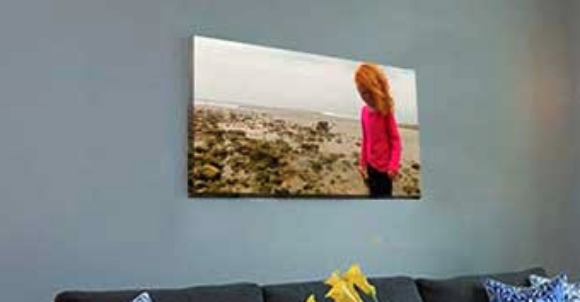 Canvas Prints
Fast forward 40+ years to today and we are a very different kind of photo lab in a different locale.
The Darkroom specializes in professional film developing and scanning… as well as Toy Camera Processing and scanning for various film formats such as Panoramic, Sprocket Hole, Half Frame, Square, as well as Cross Processing and Push/Pull processing.
We work closely with the folks who make Holga, Lomo and Diana cameras. We and our the people in our photo lab test new prototype cameras and formats and figure out the best ways to process, scan and print these images. We can handle your various films and formats…from Holga 3-D stereo, Lomo Horizon, Sprocket Rocket, Lomo Spinner, Lomokino and yes, even your Mamiya 645 or Hasselblad!
Our photo lab tests awesome, new films like the Lomo X-Pro, Lomo Red Scale, Holga True B&W, Rolli Cross Bird, Red Bird and Night Bird. And, if you can get your hands on any, we process Infrared films too! Once again, we figure out and establish the "best practices" for photo processing, scanning and printing these new films.
You have the total convenience of mailing your film to us (postage paid of course) for fast, reliable developing and scanning; plus we'll upload your images to you from the photo lab so you'll see your images before your package even leaves the photo lab in the mail on its way home to you
By the way, your satisfaction is always guaranteed at The Darkroom!
Please let us know how we're doing. We'd love to hear from you!
Cheers,
The Darkroom