---

Old & expired film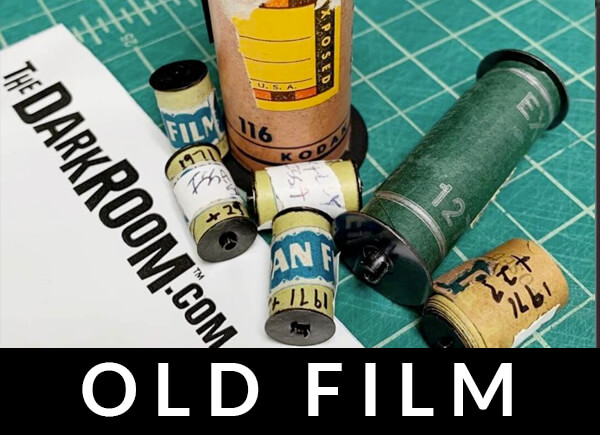 With over 45 years of developing film, The Darkroom will professionally develop your old film and color, contrast and density adjust every frame
With around 6,363 Retail locations*, Walgreens Photo Centers are convenient and located in nearly every region. Walgreens was very popular in our social media poll, but Google reports that online searches for Walgreens Photo Center was one of the lowest among the big box retailers. For printing photos, Walgreens ranks as the #1 photo printing service of 2017 with TopTenReviews. It's not clear if it's for their online or instore photo centers.  For film developing, it's been reported that Walgreens stopped film processing in house in 2015 and is now using a 3rd party service, one of the last three major retailers that even supports film developing. Walmart Photo Center and CVS Photo Center being the other two. Walgreens film developing cannot be ordered or purchased online.
Pros – Ranked #1 photo printing service with TopTenReviews. Because most towns have a local Walmart, they're convenient to use for prints and film developing.
Cons – For Film Developing, Walgreens Photo Centers doesn't return the negatives, and as Jake from Texas puts it "The negatives are the point!". A common complaint was quality, both in scanning and printing and very long turnaround times. See experts below for examples.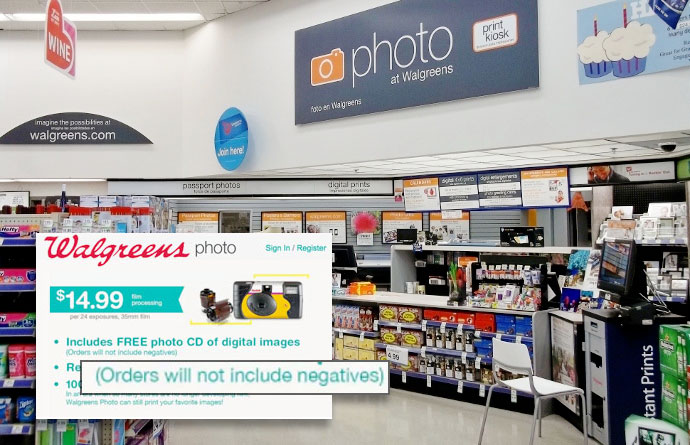 Excerpts from users
Some were edited for readability, some grammar and brevity. 
Ashley M – I will typically use Walgreens because they were the only place who would offer one hour developing. Recently their quality declined with the prints, but the photo scans would usually be decent.
Max J – I found a disposable Kodak easyshare camera under my bed and it still had 24 exposures left. The camera expired in 2002 so I figured it would only be worthy of a drug store development! I took it on a hike with my girlfriend and took some sweet shots and took the camera right to Walgreens when it was finished! The story gets hilarious when I get to the store because no one in the store was working the "photo" department and it was a bit of work to get help. Overall they came out pretty good for being a drug store development. It took a week because they had to send it out.
Zachary S, Buffalo Grove, IL – I send my film out through a Walgreens in Buffalo Grove, IL (northwest suburb of Chicago) and the scans they provide are low resolution, the prints are mediocre and they don't give me back my negatives.
Tricia S, Findlay Ohio – Walgreens in Findlay Ohio doesn't develop film in house, but they send out taking about a week.
Joshua H, Seattle Washington – I had my film developed at a Walgreens photo center, it took about a week but i got them back. They charged $16 for my roll of film and it included a CD of my photos and printed photos, but I didn't get my negatives back like i wanted.  Here are some of the photos I developed with Walgreens.
Rachel A, McAlester, Oklahoma – I used to get all my film developed at Walgreens Photo Center. They were quick and did a really good job, mostly because the people working it actually cared about photography.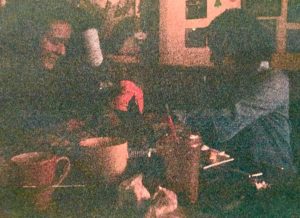 Stephanie C, Wilmington, DE – I had my film developed at Walgreens because they had a coupon for $5 processing. The worker told me that I would not get my film back, but I took the risk anyways. The problem with not getting my film back was that the scans weren't very good. They were underexposed and pixelated.  Not getting the film back meant that any hope of getting new scans was lost and precious memories were no longer preserved in a photo. Personally, I only use film for important events that I want to be sure aren't digital. Film seems more genuine to me and it makes me take my time to get a good picture instead of taking 30 on a DSLR and, hopefully, getting at least one good one.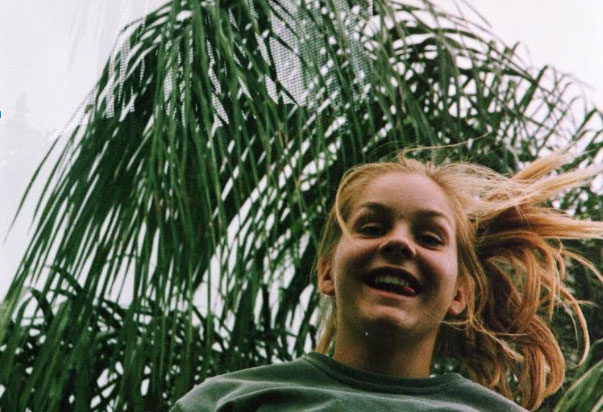 Maggie L, Houston Texas – I fell in love with film about two years ago. Back then I knew just about nothing about taking a picture in 35mm so with two rolls in hand, I went to my local Walgreens. I'm not sure about all Walgreens, but all my local ones outsource the film, which makes it very expensive and they destroy the negatives rather than sending them back. Overall, it cost me 15 dollars a roll and took about two weeks. The actual content at Walgreens was good, but it was expensive, took a long time, and I hated not getting my negatives back.
@Jakeahooker, Beaumont, TX –  Mailed off my film to Walgreen's (one hour photo, my entire posterior!) My order was lost, and took weeks to show up, and they threw my negatives away! The prints were ok, but THE NEGATIVES ARE THE POINT!
Nick K, Waukesha, WI  – I used to go to Walgreen's in Waukesha, WI (by Milwaukee, which is by Chicago), which was the last place in the area to develop on site (which I think they stopped doing it). They did an ok job usually and sometimes I was really impressed by how fast and friendly they were.
Pixels in Paradise Photography, Kansas City – Walgreens, was the last to do it in store,(KC area) they just quit. They were not good at it, low scans, once the machine ate my roll, or their machine would be dirty and a line would print out on pictures.
Sandie Lee B, Bergenfield, NO –   We used to have an account with Walgreens in Bergenfield, NO. For years they printed our color photos and processed our B/W film. Then a few years ago they just stopped. Not really having a place to process color we stopped shooting it. A local camera store charges us $5.00 a roll for negatives only.
@alexandria_kulani, Maui, HI – Walgreens is the only place on Maui that does it… but they mail it out to the mainland so it takes about 2 weeks to come back.

---
Deleted:
| Retail Photo Labs | Film Developing | Return Negatives | Hi-Res Scans |
| --- | --- | --- | --- |
| Click for more on Walmart Photo Lab | | | |
| Click for more on Costco Photo Lab | | | |
| Click for more on Sam's Club Photo Lab | | | |
| Click for more on Target Photo Labs | | | |
| Click for more on CVS Photo Center | | | |
| Click for more on Walgreens Photo Lab | | | |
Walmart Photo Lab | Costco Photo Lab | Sam's Club Photo Lab | Target Photo Labs | CVS Photo Center | Walgreens Photo Lab
Have an update or something to contribute? Please let us know!
---
Source: 2017 https://www.statista.com/statistics/269425/total-number-of-walmart-stores-in-the-united-states-by-type/