With the discontinuation of FujiFilm Pro 400H and the rising prices of Kodak Portra 400, we wanted to compare the more affordable options Kodak & FujiFilm offer, Kodak Ultramax 400, and FujiFilm Superia X-TRA 400.  Both of these color negative film stocks have average exposure latitude and are 400 iso which makes them very versatile, working well in daylight as well as a lowlight.  The main difference between these two are the tones – Kodak Ultramax 400 is much warmer with reddish tones slightly more contrast while FujiFilm Superia X-TRA 400 is cooler with magenta / greenish tones.  Both have similar contrast but Ultramax seems to retain slightly more shadow detail.
Which of these do you prefer?
If you like warmth and rich reds and yellows
we recommend Kodak Ultramax 400.
If you like cooler tones that lean towards magenta and green
we highly recommend FujiFilm Superia X-TRA 400.
---
---
Ultramax 400 vs. Superia X-TRA 400
These were shot using the same settings and same camera and lens – Canon Elan 7 & Canon 40mm f/2.8.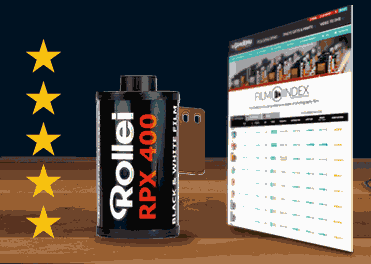 What's the Best Film?
The most comprehensive index of film types; characteristics, examples, and reviews.
---
---