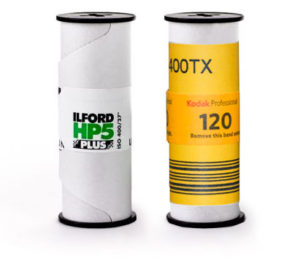 Kodak Tri-X 400
OR
Ilford HP5+ 400
Which 120 film do you prefer?
Kodak Tri-X 400 is known for its classic grain structure, great contrast with deep blacks and pure whites, while Ilford HP5 PLUS 400 has less contrast with a subtle grain and very pleasant tones.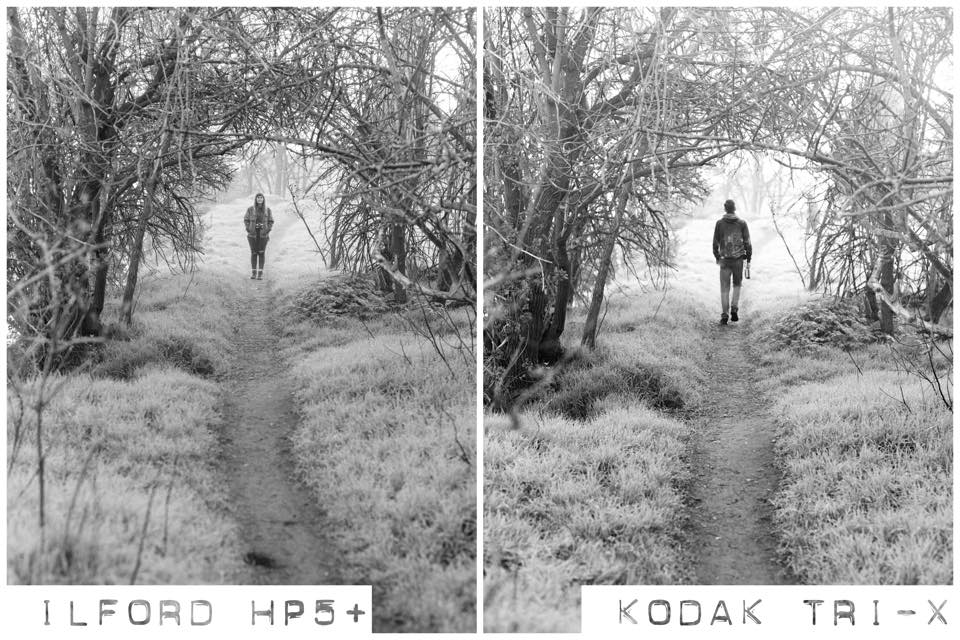 Both 120 films have been pushed 1 stop to 800 and were shot with a Pentax 67 – 105mm f/2.4. ILFORD PHOTO (Official Page) HP5+ has beautiful subtle tones and medium contrast that produces great detail in the shadows. Kodak Professional Tri-X 400 has high contrast and very punchy tones. The grain isn't too noticeable in either due to the fact that: (1) the subjects aren't too close, making harder to see, and (2) when metered correctly, medium format is incredibly clean and usually shows grain less grain than 35mm.
We love the look of both and shoot both depending on the light and subject. How about you – which do you prefer?
---
120 Ilford HP5+ pushed 1 stop (+1)
---
120 Tri-X 400 pushed 1 stop (+1)
---
See our other post on comparing 35mm format film 
Kodak Tri-X vs. Ilford HP5 35mm films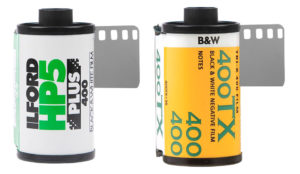 ---