A "Swedish movie" from the '60s? Nope. The Holga in question is the simple plastic film camera from Freestyle Photographic Supplies, Hollywood, Calif., the camera with a cult following for its surreal, quirky images which are a far cry from the sharp, highly detailed images produced by digital cameras. As for the Sundance part, that's the Sundance Film Festival, held in Park City, Ut.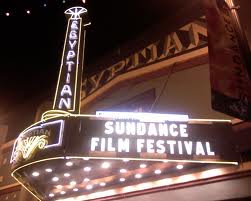 The "Holgawood" collection – cameras with 10 different colors and corresponding Hollywood themes – will be presented as an exclusive gift at the Fender Music Lodge during the festival. As well, says Freestyle, a select group of celebrities will be given the opportunity to capture the festival with the Holga to record their own unique perspective of Sundance.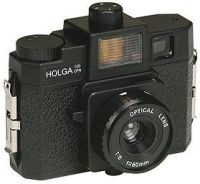 Prone to light leaks, outrageous vignetting and occasional fuzziness, a Holga photo is a "work of art." An Internet search will give you a flood of Holga images, galleries, forums, etc. There are phone apps designed to reproduce the Holga's "lo-fi" characteristics. The Holgawood collection adds color and Hollywood identities to each camera – "Pretty In Pink." "Commando," "Sunset Blvd.," among others.
Holga is not an official sponsor of Sundance, says Freestyle, just there for the parties.
---
Learn more about Freestyles Holgawood collection