Gelatin silver prints are an absolute favorite amongst photographers, especially those who love shooting in black and white. While black and white photos carry a distinct charm of their own, when printed on gelatin silver print paper, the entire appearance of these photographs is instantly enhanced.
Film photographers mostly prefer gelatin silver prints for their quality and output. Have a quick chat with any of them, and they'll tell you the importance of premium quality gelatin print paper for stunning imagery.
In this post, we will be talking about everything you need to know about gelatin silver print paper – so if you're a beginner, this is the perfect point for you to get started with film photography.
Read to find out more
---
What is Gelatin Silver Print Paper?
The origins of one of the most widely recognized analog processes date back to the 1880s. The main component in this process is, of course, the gelatin silver print paper. This paper features light-sensitive silver salts embedded in gelatin. The silver halides capture photons and darken when treated with the developer. It results in the negative, wherein the bright areas are black, and the dark areas are clear. After exposure and development of the negative in a chemical bath, these silver compounds ultimately form the positive image.
The best part about gelatin silver prints is that the resultant photographs have a smooth, even image surface. To further enhance this, some photographers add additional chemicals to the gelatin silver prints. It not only alters the tone of the image but also makes the print more permanent and long-lasting.
Until the 1970s, photographers used this process to create exclusive high-quality black and white photos. Although the process was prevalent back then, it has fewer takers now, making gelatin silver printing an antiquated, historical process. Despite this, some photographers find the entire process worth the effort, which is why they still use this method to come up with class-apart imagery.
At this point, we're taking a moment to reiterate the importance of quality gelatin silver prints – so let's have a look at the best of the gelatin silver print paper.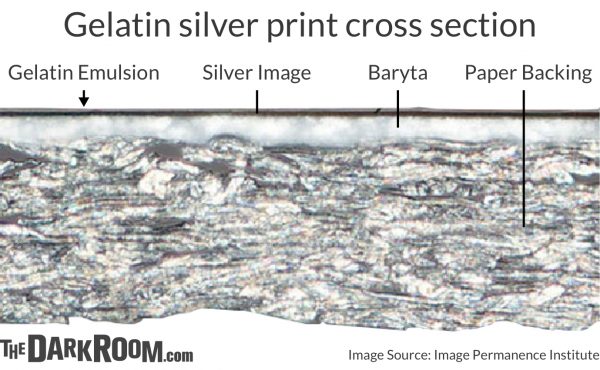 Facts About Ilford Galerie RC Digital Silver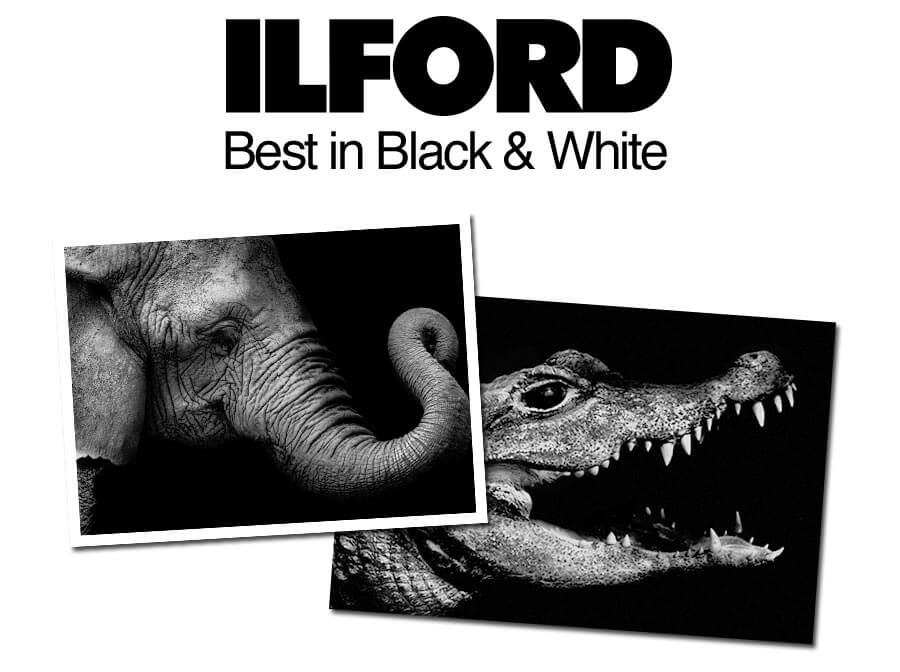 When it comes to photographic paper, Ilford is one of the most trusted brands across the world. Every product is crafted carefully, keeping in mind the requirements of modern photographers who love traditional photographic processes – and the gelatin silver print paper is no exception.
We rely on Ilford products at The Darkroom, thanks to the premium quality photographic paper they offer. The Ilford Galerie RC Digital Silver, in particular, is perfect for the gelatin silver printing process. It is a black and white panchromatic photographic paper designed with the latest silver halide emulsion technology. Coated onto a bright white water-resistant and resin-coated base, this medium-weight (190gsm) paper is absolute bliss to work with.

Old & expired film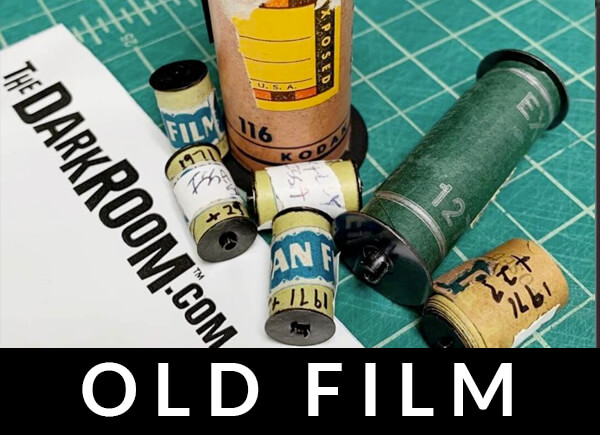 With over 45 years of developing film, The Darkroom will professionally develop your old film and color, contrast and density adjust every frame
The best part about the Galerie RC Digital Silver paper is that it delivers excellent contrast and sharpness on a super-even surface. The resultant imagery is intricate, delicate, and precise – just as the images use the conventional printing material and exposing equipment. The paper has exceptional spectral sensitivity and exposure characteristics. It makes it well-suited to optical digital exposure systems with tricolor laser enlargers and LED systems from reputed brands.
The only precaution you need to take is to handle and use the paper in total darkness. While the Ilford 200RT chemicals suit processing the Galerie RC Digital Silver, you can also opt for all conventional black and white machine processing chemicals.
A guide to mounting, displaying and storing prints with Ilford's Galerie RC Digital Silver
Best Black and White Films for Gelatin Silver
Just like printing paper, films play an essential role in the whole process of gelatin silver printing. We're listing some of our absolute favorites at The Darkroom; have a look at these fantastic black and white films.
Ilford Delta 3200

A high-speed ISO film that is perfect for shooting in low lighting conditions. The 35mm format has a very noticeable, chunky grain, which, when adequately exposed, looks terrific. The grain in the 120 formats is more subtle, with an even texture and pleasant look.

The film has medium contrast, very subtle tones, and excellent exposure latitude. All the features of this film make it apt for window-lit as well as low-light portrait photographs. All you need to do is be super careful not to underexpose the film, else it loses its texture and looks flat.

---

5 out of 5 stars (based on 3 reviews)
Ilford HP5 Plus 400

This black and white film from Ilford comes in four formats – 35mm, 120, 4×5, and 8×10. It is one of the oldest running film stocks and offers a classy, elegant look. The stunning subtle tones and medium contrast produce great detail in the shadows. The exceptional tonal range and incredible exposure latitude are why this film is still super popular amongst photographers.

---

5 out of 5 stars (based on 2 reviews)
Kodak TRI-X 400

Hands down, one of the most popular films from Kodak is known for its classic and beautiful grain. The significant part about this product is that it has maintained its quality since 1954 with the same contrast and richness in tone. When metering the film, opt for mid-tones and shadows while ensuring you do not end up underexposing it.

The film has an excellent exposure latitude, which easily allows you to push up to 3 stops. It also means that the film works well with overexposure. The film is versatile and works wonders with all genres of photography, but it mostly delivers the best results for street photography and portraiture.

---

4.4 out of 5 stars (based on 7 reviews)
Summing Up
Photography is all about finesse and perfection, and that's precisely what we, at The Darkroom, strive to deliver. We make sure we put forth our best from the choice of products to developing and printing photographs. We choose to work with products of top brands – the ones that we know are of excellent quality and will deliver an equivalent output too.
If you're a passionate film photographer, feel free to reach out to us – we'd love to help you out with the development and printing of your films. The Darkroom is one of the only labs with the expertise, equipment, skilled technicians, and know-how to print stunning and true black and white on real Ilford Gelatin Silver photographic paper.
Regardless of shooting with Ilford, Kodak, or Fujifilm stock we'll develop and scan your photos. We have 45 years of hard-earned experience and know-how in film photography and darkroom services. As a result, we are the best choice for your experience with Gelatin Silver photographic paper.
What is gelatin silver print in photography?
The gelatin silver print or gelatin developing out paper (DOP) is a monochrome imaging process based on the light sensitivity of silver halides. They have been made for both contact printing and enlarging purposes by modifying the paper's light sensitivity