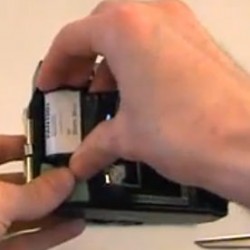 Got a Holga and want to try something different? In about 10 minutes and a couple of things from around the house, you can use 35mm film in your Holga. So why would you want to do that? Well, because it is different and you'll get interesting panoramic images with sprocket holes. Images are much wider then your typical 35mm image and images at about 55x35mm.
See instruction video and details at Squarefrog.co.uk
Don't forget, we can develop and scan your film. Includes sprocket holes! Learn more about our 35mm file developing services.
This image from Justin De La Ornellas is an example of what you can expect with the Hogla 35mm hack. Note the area around the sprockets have been exposed.