Want to shoot in low light with no flash or tripod?  Ilford Delta 3200 & Kodak TMAX p3200 are two great options!
They're both high 3200 iso B&W stocks that perform well in low light but produce different looks.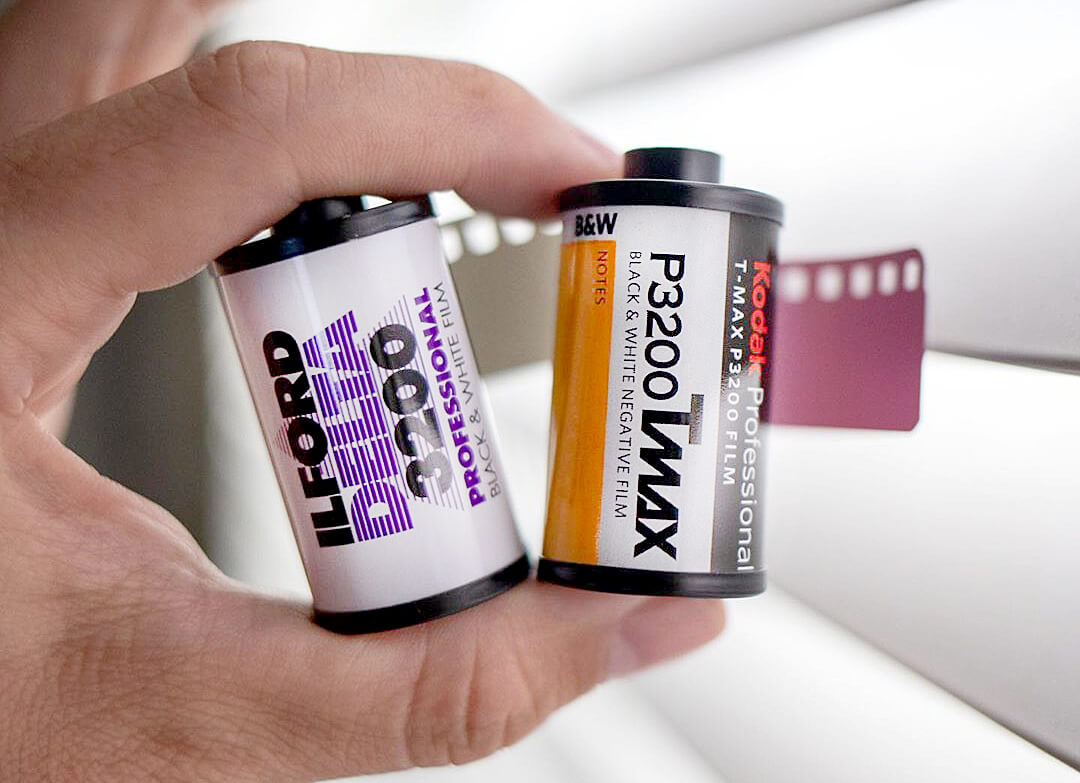 TMAX p3200 has punchy tones, strong contrast, and surprisingly fine-grain while Delta 3200 has more subtle tones, mild contrast, and more noticeable but still good-looking grain.   We'll be shooting these once again to show a wider variety of side-by-side comparisons, like; night scenes, daylight portraits, how they perform with under and overexposure, and will show more info on how each shot was metered!
---
Click to view full image
The Darkroom Tote Bag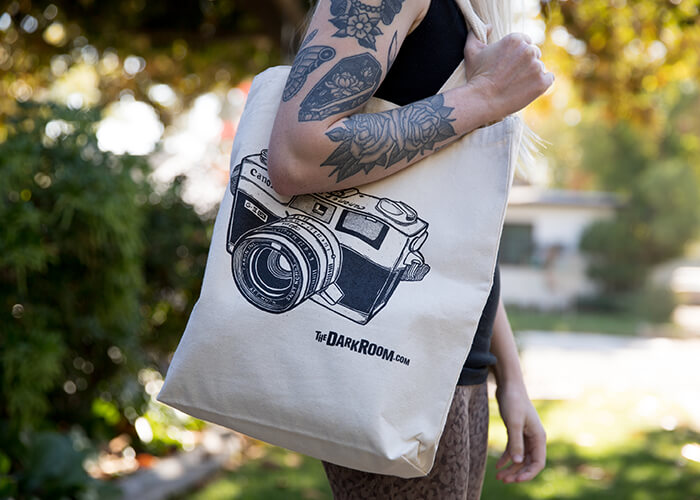 The Darkroom tote bags are manufactured with 100% cotton fiber, a natural color, and 27" reinforced straps.
Index of Film
The Darkroom's comprehensive index of film types; characteristics, examples, and reviews ☆☆☆☆☆.
---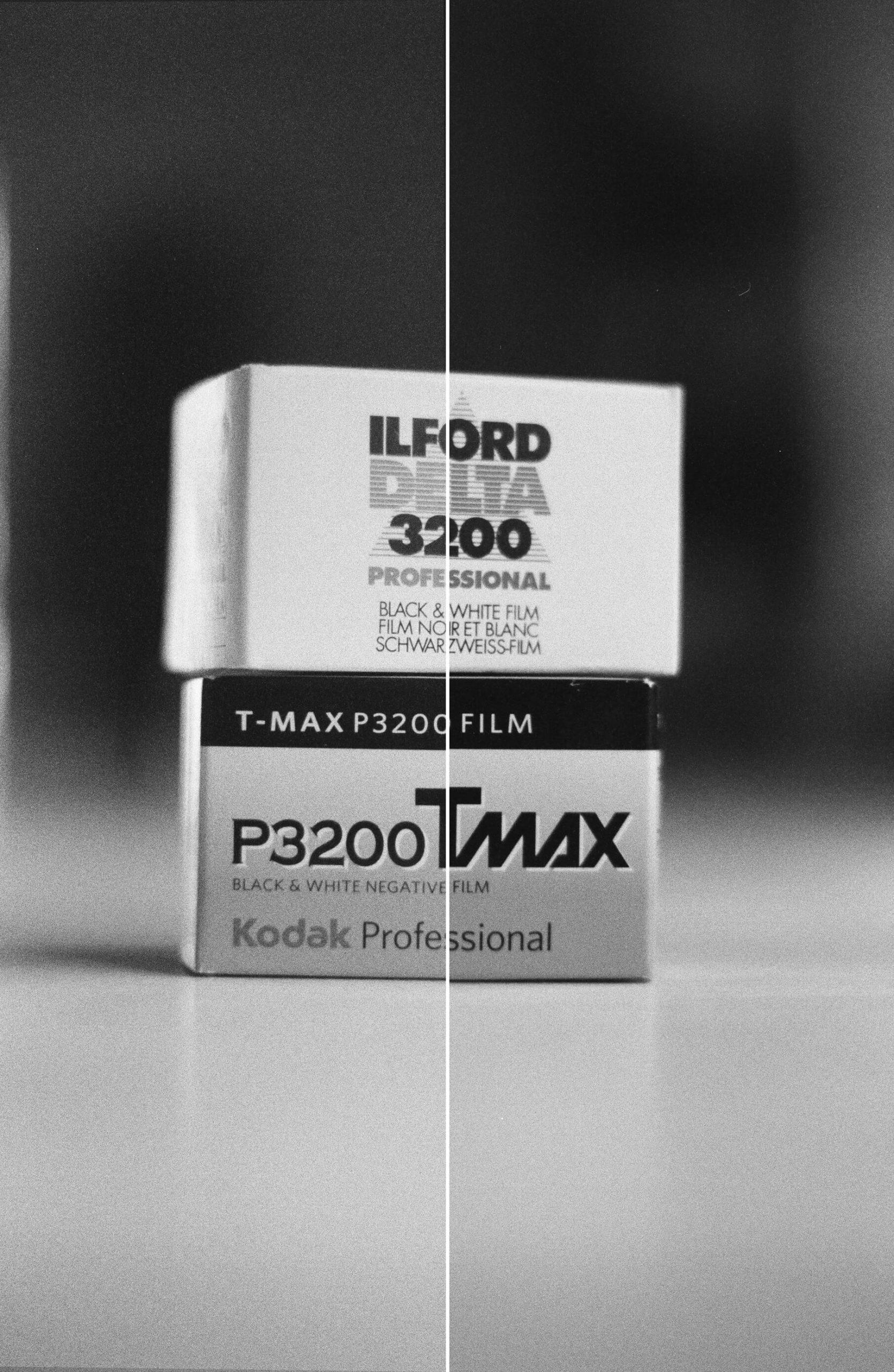 Delta 3200 Left | T-MAX P3200 Right Contrast – The largest notable difference is the contrast with the TMAX p3200 (right) popping a bit more than the subtle contrast of Delta 3200. Grain – TMAX's grain appears to be much finer than Delta. Exposure – While both films have great exposure latitude and do well with overexposure, the TMAX seems to be a little more versatile because Delta images get a little muddy in the underexposed parts of the photo. View enlarged comparison image