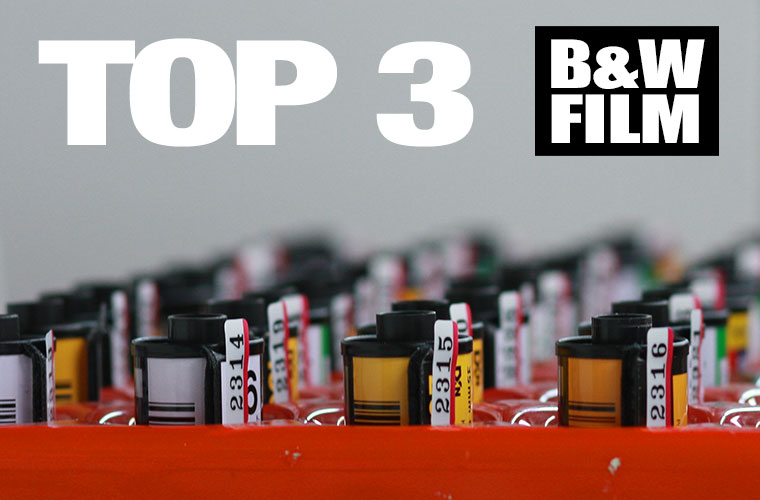 Since 1976, we've specialized in developing a wide variety of 35mm black and white film. Our expert team takes great pride in processing and delivering high-quality results to our customers. Over time, we've noticed some standout favorites among photographers who trust us with their film development. Here's a list of the top three most popular 35mm black and white films passing through our lab… and an honorable mention gaining traction.
Ilford HP5 Plus 400
Topping our list is the Ilford HP5 Plus 400. This film is renowned for its subtle tones, medium contrast, and absolutely beautiful grain. Its ability to be pushed makes it a versatile choice for various lighting situations. The HP5 Plus 400 is a true classic that never disappoints.

AgfaPhoto APX 400
In a very close second place, we have the iconic AgfaPhoto APX 400. This film is known for its higher contrast, bolder tones, and classic-looking grain. With its distinctive appearance, the APX 400 is perfect for photographers looking to create striking black-and-white images.

Kodak T-Max 400
Securing the third spot is the versatile Kodak T-Max 400. This film boasts incredibly sharp grain, medium contrast, and excellent exposure latitude, making it a reliable choice for photographers of all skill levels. Its adaptability allows for a wide range of creative expression.
Honorable Mention:
Kentmere 400 Lastly, we'd like to give an honorable mention to Kentmere 400. This film has been gaining popularity recently, and we see an increasing number of customers using it. With its lower contrast, subtle tones, and big, beautiful grain, the Kentmere 400 is an affordable option for photographers on a budget without compromising on quality.
At The Darkroom, we take pride in our ability to develop and showcase the unique characteristics of each film. Whether you're a seasoned professional or just starting in analog photography, our team is here to ensure your images are beautifully preserved. Drop off your film with us and experience the difference in quality and service that The Darkroom provides.