The lab's chief photographer shares his ideas on what to give a photographer…
Shopping for a film photographer can be difficult, so here are three gift ideas someone who shoots film would love!
First, a film camera
We recommend older vintage cameras like a Nikon FM or a Canon Canonet, both of which you can get for a decent price. When it comes to film cameras there are many other options and we highly recommend checking out KEH.com!  Not only do they sell a wide range of film cameras but they'll also help you pick out the perfect gear.
Second, the film
You could buy them some of their favorite films or buy them less common or more expensive film stock they might not buy for themselves.  When it comes to film we recommend the Film Photography Store which sells a wide range of film!
Third, this is where we come in – Film developing
You could help them get their film developed, scanned, and even printed by getting them a Darkroom gift card which will be sent directly to them.
On top of that – gift-card purchases over $50 will come with a free Darkroom desktop 2021 calendar and if you go higher than $75 you'll not only get the calendar but also our Darkroom tote bag!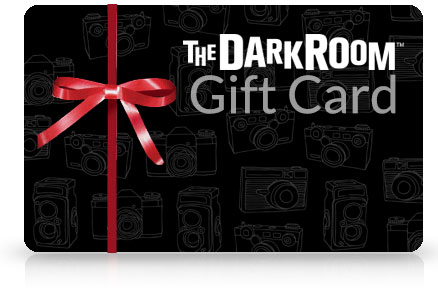 E-Gift cards are emailed to the recipient on your behalf.
Purchase now, have it delivered with a personal message at a time of your choosing… thoughtfully easy!
Get a Gift Card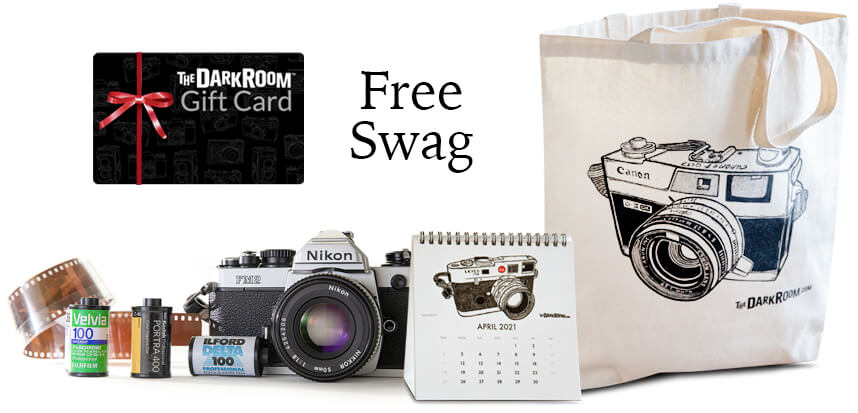 ---