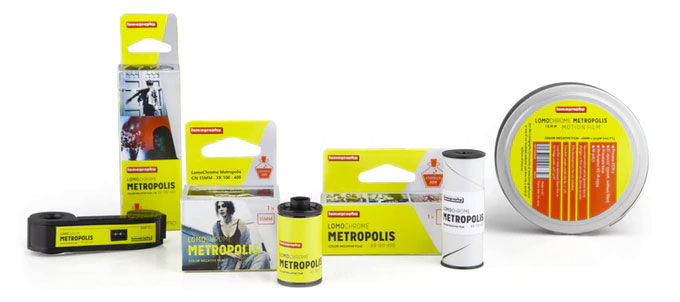 Lomography created 3 different LomoChrome stocks over the years –  Turquoise and Purple, which are very recognizable due to their intense color effects and is the type of film you would want to save for special occasions or experiment with places you've photographed many times before. The Metropolis is Lomography's newest version of LomoChrome film.  The Metropolis has a milder color effect, making it more of an everyday film. Metropolis desaturates colors, mutes tones and yields more contrast.  It has amazing exposure latitude which allows you to shoot it from 100-400 ISO.
---
LomoChrome Metropolis images shot at 200 ISO
Metropolis user reviews and film characteristics   [Other Lomo Films LomoChrome Purple | LomoChrome Turquoise]
The Darkroom Swag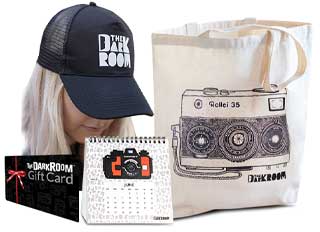 Display the stoke with our shirts, hats, totes, gift cards, and more.

Get swagged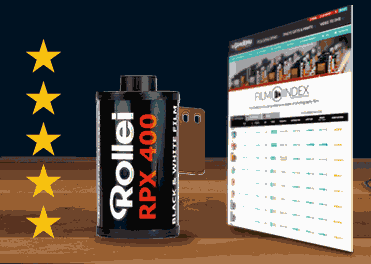 What's the Best Film?
The most comprehensive index of film types; characteristics, examples, and reviews.

View Index
Following up on their success of LomoChrome Purple and LomoChrome Turquoise, Lomography introduces a completely new edition of film, calling it LomoChrome Metropolis. It's a color negative film that's available in 35 mm, 120 (medium format) and 110 (pocket film). Using a unique chemical formula, the film profile is desaturated colors, muted tones with a contrast pop. Lomography's objective was to create a completely new look with a desaturated aesthetic, capturing the nostalgia of old photos and old-time movies.
The researched the abandoned processes of production of creating in the early days to find formula and process of creating a nostalgic feel. Their film is composed of layers of chemical reactors and light-sensitive silver halide crystals. The new composition of emulsion types in different layers uniquely arranged produces an image that with defined contrast and desaturated look with muted colors.
Specifications
 

Film type: 

Color negative
 

Processing: 

Standard C-41
 

Formats:

35 mm (also available in bulk rolls for DIY handspooling), 120 (medium format), 110 (pocket film) and 16 mm (motion picture film, please note that we can only produce this format if we reach a minimum of 500 rolls backed for this pledge)
 

Sensitivity:

100–400 extended ISO
 Color Balance: 5500 K (Daylight Balanced)
 Grain: Fine grain structure for high optical fidelity
 

Characteristics: 

Deep blacks, curved highlights and stark tonal curve for dramatic exposures