The following are our standard production times in business days*.  For any current service advisories, please see our current Lab Status Page.  We pride ourselves on quality, consistency, and quick delivery. Occasionally, there may be factors (unclear instructions, production problems, etc.) that might cause an order to be delayed. Although we rarely miss our production times, service times are not guaranteed.
Film Developing, Scanning & Printing – Most orders are produced in 3-7 days.
Single-Use Cameras – Most orders are produced in 3-7 days.
Cartridge Film – (110, 126, APS/Advantix) Most orders are produced in 10-12 days.
Damaged film – (torn sprockets, overlapped frames, uneven frames) Due to manual scanning, most orders are completed in 7-12 days.
Negatives/Slides – Prints and scans from previously developed film typically take 10-14 days.
E-6 Film – Please allow an extra day or two due to batch scheduling.
Photo Gifts – Canvas, metal, and bamboo products generally run 5-9 days of production time.  These times will be extended from Thanksgiving to Christmas.
Prints – ordered from scans online generally take 2-5 business days of production time.
---

We are located in Southern California, so mail takes 2-5 days to reach us from almost anywhere in the country. Occasionally production times and shipping run a bit longer, especially before or after holidays.
If you track your inbound shipments, the USPS notification saying your order was delivered is actually acceptance by our local post office, it does not mean it is in our lab yet.  There's typically at least a 1-2 business days delay between the post office "received" notification and actual delivery to our facility.  The folks at the post office know us by name and put our stuff in the front of the line! You will receive an email as soon as your order arrives and enters production.
---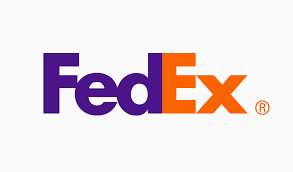 If you are in a time crunch, you are welcome to FedEx or UPS Overnight your film to us and that should shave some time off of your turnaround time.  Be sure to send it to our physical address and not our PO Box.
*Business days are Monday-Friday and exclude legal holidays.
The Darkroom does not offer rush or expedited services.