There's a lot of awesome old cameras out there the use 620 film. To use these cameras, your options are either to buy rerolled 620 film (filmphotographyproject 620 film) or modifying an inexpensive roll of 120 film.
120 film has the same focal length characteristics and is the same size with exception to the spool, which has a slightly larger lip will not fit in a 620 film camera. With an easy hack of using fingernail trimmers, you can easily modify a roll of 120 film by trimming the edges of the spool. If your camera doesn't have a takeup spool, you may have to buy one online are about $5.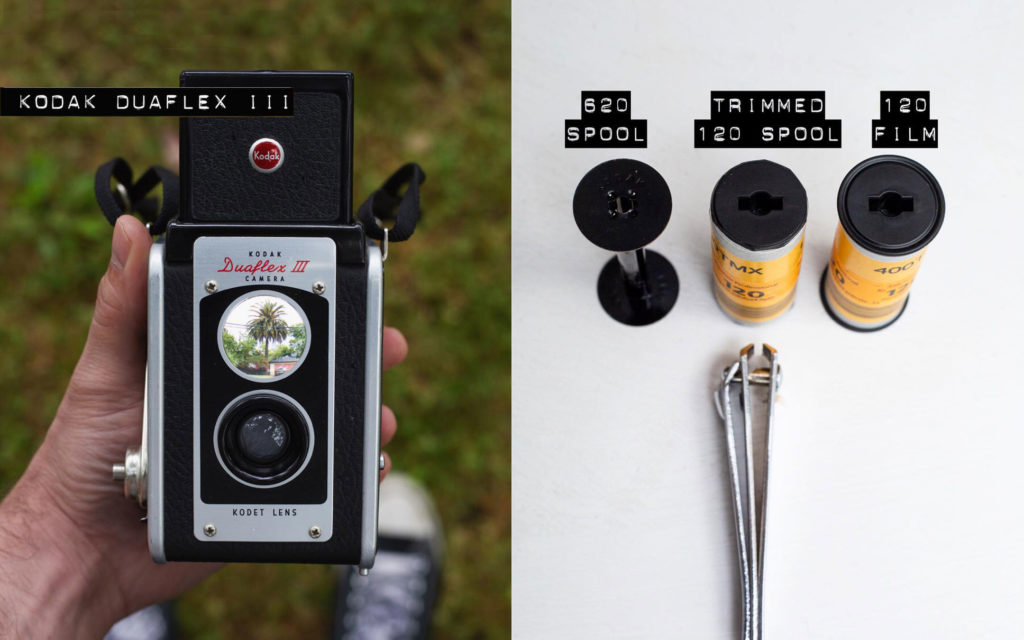 Modifying 120 Film for a 620 Film Camera
For developing, all you need to do is order normal 120 film processing and you're good to go! 
---
Using this technique, we modified a roll of 120 Lomo 800 for a 1950's 6×6 620 Medium format camera with a fixed f/15 lens & 30th shutter. Below are the results. [Photos: @capnknots]