We want to see your dark side.
There's no better medium then your analog camera to capture bizarre, scary and dark images. Obviously, Halloween images are great for this, but you can submit any photo that fits the theme.
With it being so easy to submit (see instructions below) get shooting or go through your archives and submit all your good "Dark, Bizarre and Scary" photos. Winner gets a one of the newly released and popular La Sardina camera.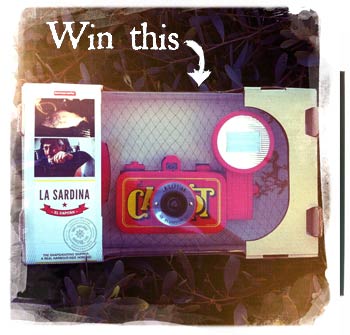 A winner will be picked by our staff. Judging criteria will be based on subject matter, composition and overall quality in adherence with the theme.
Instructions:
1. Upload your FILM image to our our
Facebook wall – > Go to our Facebook Page
2. Caption it – Tell us about the photo
(processing, camera, subject…)
Valid only in the United States.
Contest Ends November 3o
Photo: Joe Bailey