3 Ways…
1. Prepay online and follow the instructions on your receipt page.  (BEST and Recommended)
You will also get a link to your postage-paid label and have immediate access to your account dashboard. Remember, the shipping method you choose at checkout is for return shipping back to you.
Also, it's a great idea to wrap a return address label around your film, just in case your envelope rips during shipping.  See shipping FAQ's for further info.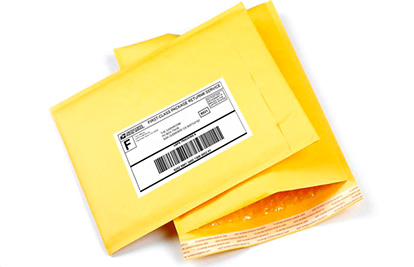 2. Download the order form and prepaid mailing label
Download Order From and Printing Label
Then fill out the form, including payment info, put in a padded envelope, tape mailing label on the outside.
3. Request mailer packet