CONGRATULATIONS to Siliang Zhang for her photo submission for our "Falling into Autumn" Photo Contest! We love the beautiful, natural colors in this image…a the duck just finishes off the wonderful composition. Thank you everyone for all the wonderful submissions.
See Siliang's submission and the other finalists below.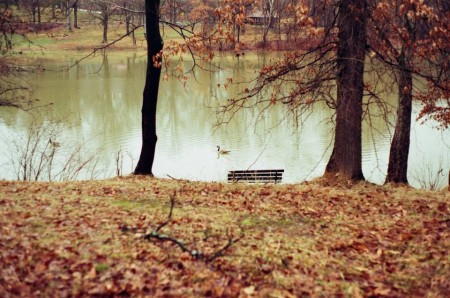 Photo by: Siliang Zhang
North Park, Pittsburgh, Pa Around 3 years ago.
Pentax me super/pentax 40mm f2, kodak Golden 400, processed at local COSTCO store.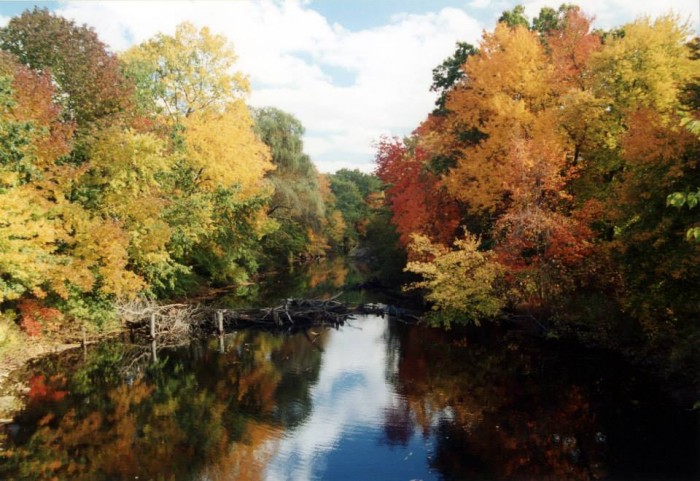 Photo by: Gerry Leduc
Beautiful fall day in Rhode Island.
Camera, Nikon F3, Lens, Nikon 24mm f2.8 ais, Film, my last roll of Fuji Reala 100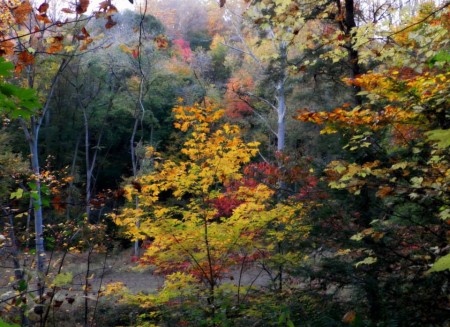 Photo by: Alane Dougherty
"Autumn Evening Fog" submitted for the"Falling into Autumn" contest.
Samsung Evoca/last roll of Kodak 100 slide film. 10/24/2012.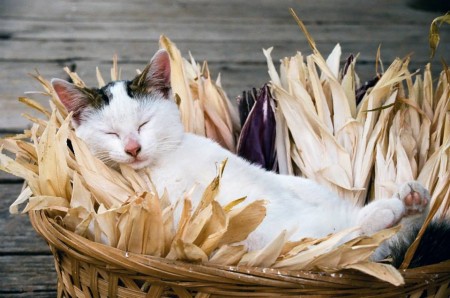 Photo by: Trimble Tennessee
Falling into Autumn: Canon Rebel G; Portra 400VC; EF 35-80 f/4-5.6 II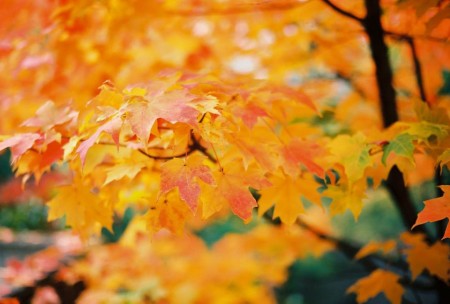 Photo by: Larry Kleinke
Falling Into Autumn with a Leica M6 and Kodak Ektar 100. Colored leaves are a sure sign we've arrived!
Contest Complete
October's contest is Falling into Autumn!
Use an image you already shot or start working on Falling into Autumn themed photos. Photos must be from film. To enter, just post your image to our Facebook wall (see instructions below). Entering is free and you can submit up to three images.
Our staff will pick 5 images from photo submissions and those 5 finalists will posted on Facebook for users to "like".  The photo that receives the most likes will be the contest winner. Contest is for film images only. Judging criteria will be based on subject matter, composition and overall quality in adherence with the theme. Limit 3 photo entries. 
Instructions:
1. Upload your FILM image to our
Facebook wall – > Go to our Facebook Page


Don't forgot to like us. 
2. Caption it – Tell us about the photo
(processing, camera, subject…)
Valid only in the United States.
Contest Ends October 31, 2013
Winner(s) will be picked by our staff. Film submissions only. Judging criteria will be based on subject matter, composition and overall quality in adherence with the theme. Each user is allowed one win per person once per 6 month period. Photos submission can be used on The Darkroom website or contest promotions and credit will be given to photographers where appropriate. By entering you are warranting that you own full rights to the photo, and you indemnify and hold The Darkroom harmless from any claims to the contrary. The Darkroom reserves the right to modify the rules of this contest should it be deemed necessary for clarification or other purposes. By submitting your photo to the contest, you are agreeing to these terms and conditions.