Are you an avid Portra 800 shooter?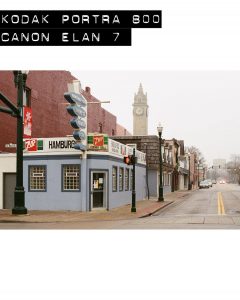 Portra 800 was a great choice for this overcast snowy day in rural Ohio. Just look at those beautiful tones and that lovely grain! We post a lot of Portra 400 & 160 but after seeing these results we definitely plan to shoot more Portra 800.
Portra 800 is very similar to Portra 400 but with more noticeable grain and slightly more contrast.  It has warm tones, very good exposure latitude, and while its grain is more noticeable it's still very pleasant looking.  Its higher iso makes it ideal for lower light shooting.
---
David Fiorito – I moved back to film six years ago and just shot my first roll of Portra 800. I know — I should have done it sooner. Taken using an Olympus Mju II on an overcast day in London …